I think I'll work at home today
From now on it will be even harder to stay indoors. Whether you just want to relax in the morning sun with your cappuccino, or you want to dine outside with your friends on a warm summer night, this balcony table makes it all possible. This balcony table, that has been hand-made in the Netherlands, offers you the option to enjoy the outdoors in style, without actually having to leave the house.
The combination of crude aluminium and durable Jatoba wood provides a wear-resistant and very high-quality table. The sturdy mounting also makes it very robust for a table.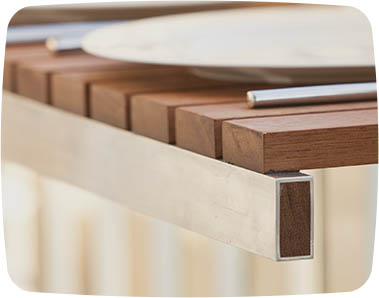 Dutch Design and Production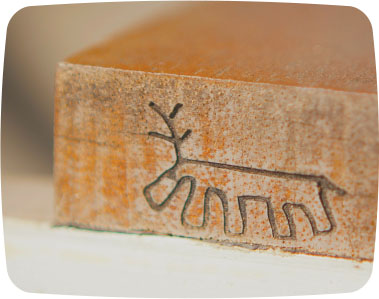 The balcony tables have a unique design and are traditionally handcrafted. All of this is done in the Netherlands.
The table can easily be mounted to nearly any balustrade by two persons. Because of this unique system, the height can be completely adjusted and no supports are required.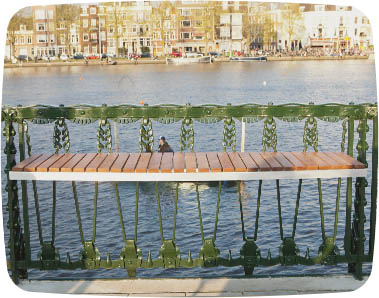 The smart design makes the table useful for a wide variety of uses. While the compact variety fits on even the narrowest balconies, the wider variety can easily accommodate six table guests.